Microneedling is a treatment which punctures your skin 80 times/minute with fine needles. A layer of rich serum is applied to the face, which is then penetrated to a deeper level of the dermis, moisturizing your skin from the inside out. The biggest advantage of microneedling is that the production of collagen is induced, which makes the skin thicker, stronger and healthier. It fills fine lines and wrinkles, repairs acne scarring and corrects pigmentation, giving your skin a youthful, healthy glow.
Benefits of Treatment:
One of the best ways to treat scars (Acne or surgery)
Reduces fine lines and wrinkles
Tightens loose skin
Reduces pore size, brown spots, sun damage etc.
Evens out skin texture
Diminishes stretch marks and pigment issues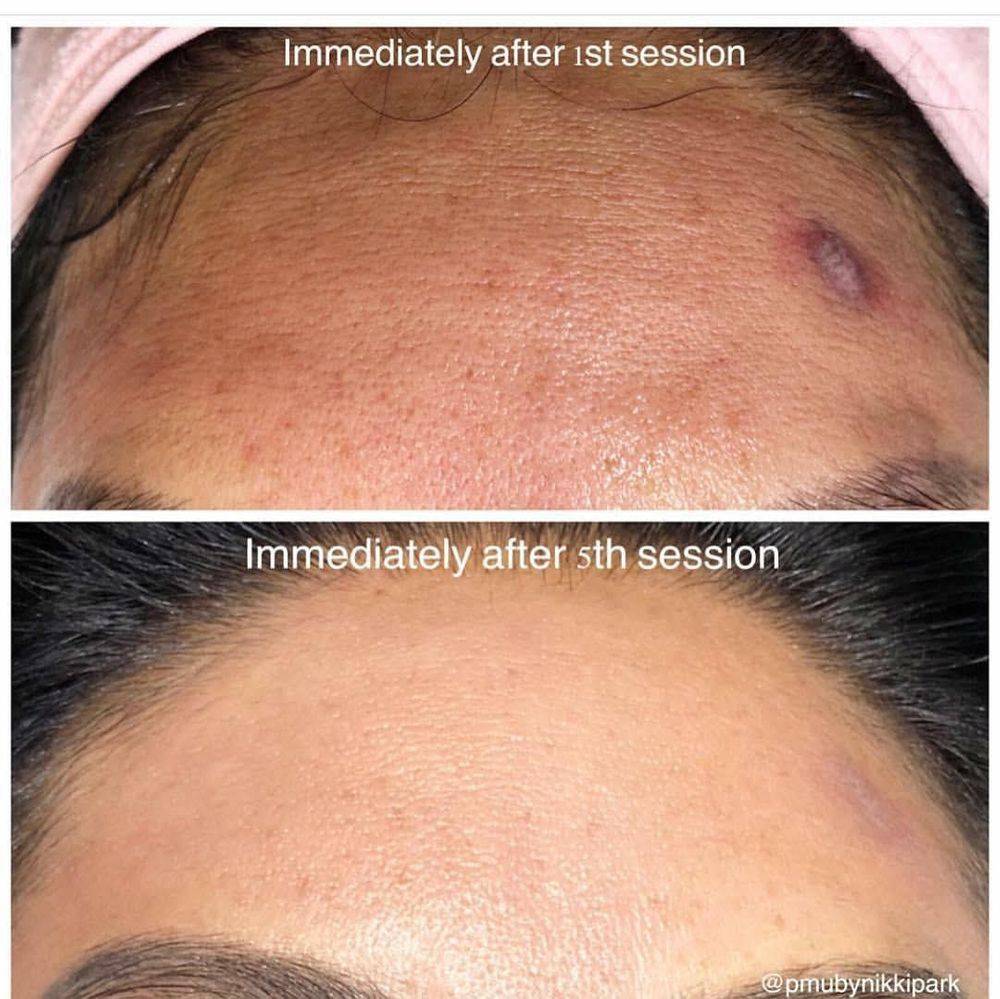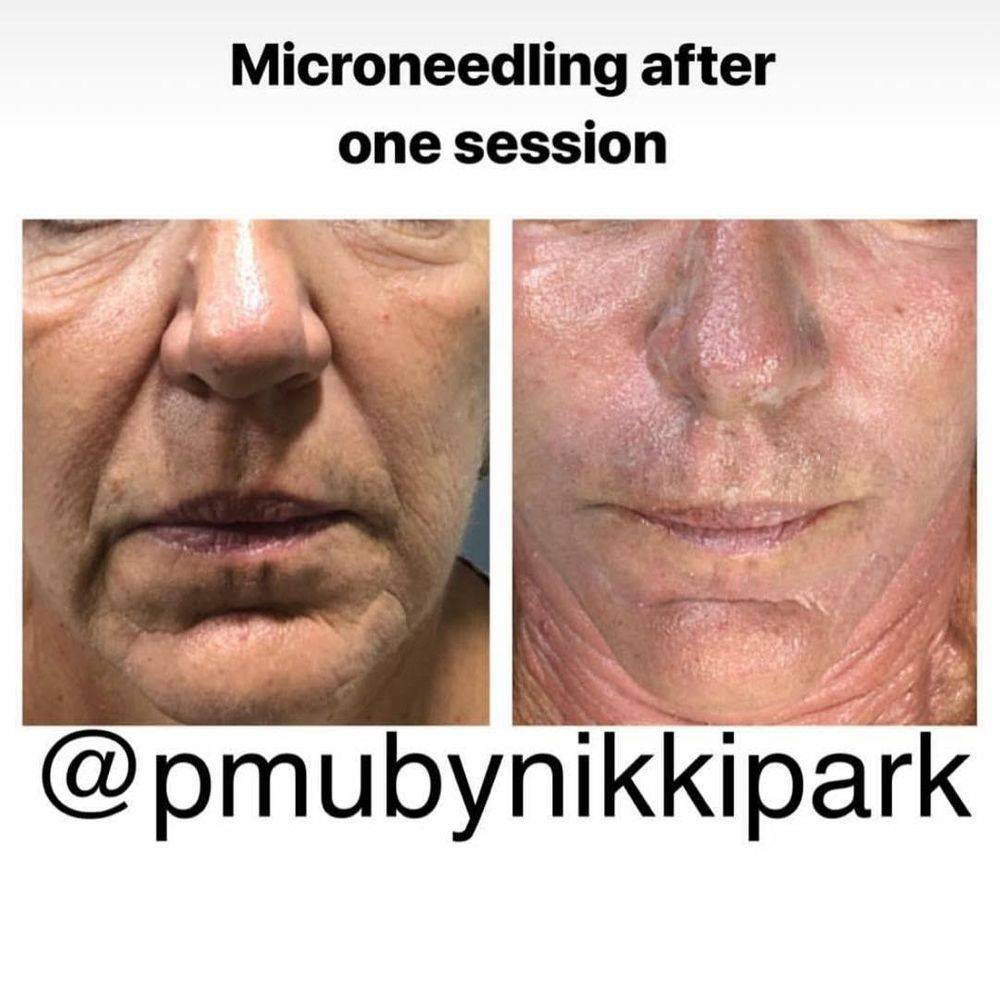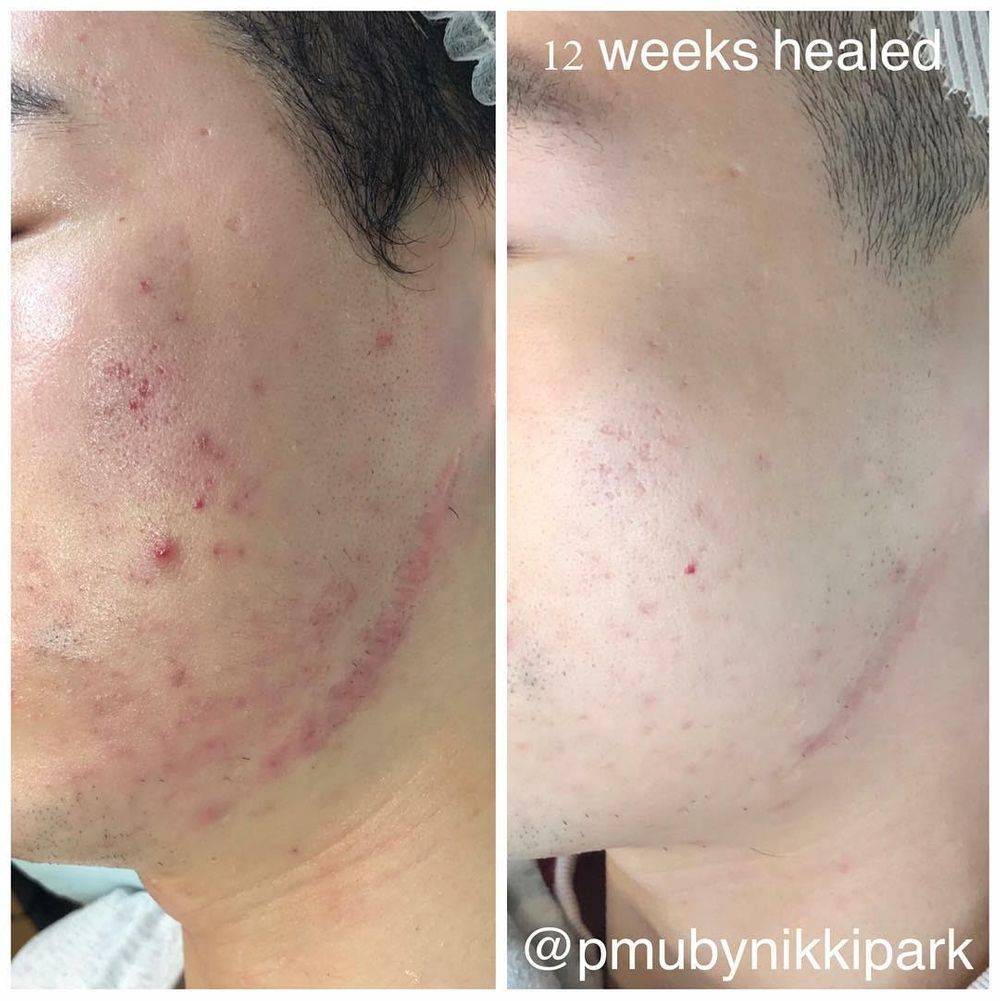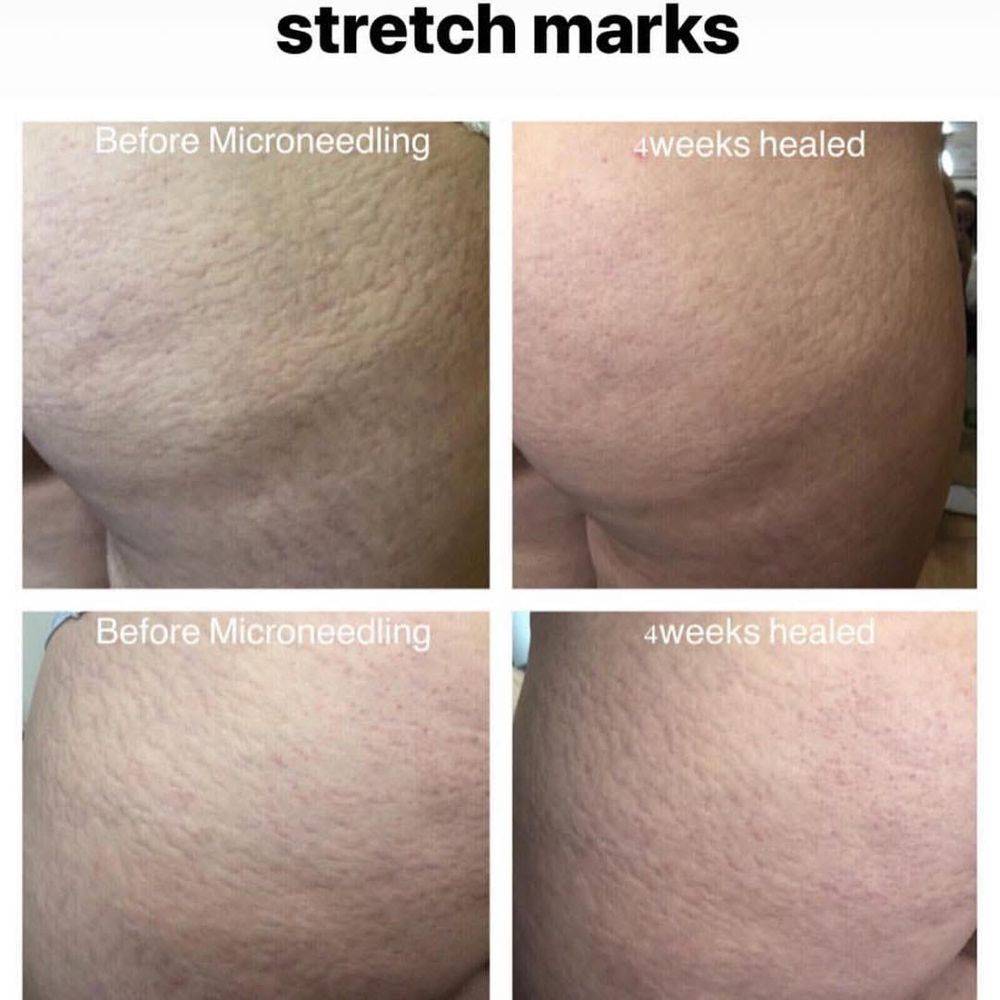 Please contact Nikki for details at 604-999-6439
Pre-Procedure Considerations:

Avoid Accutane for the past 6 months.

5-7 days prior do not use topical agents that may increase sensitivity of skin: retinoids, topical antibiotics, exfoliants, acids that may be drying or irritating to the skin (such as alpha hydroxyl acid (AHA) beta hydroxyl acids (BHA), exfoliating masks, salicylic acids, hydroquinone, and benzoyl peroxide acne products).

Do not take any anti-inflammatory medications such as ibuprofen, Motrin or Advil for 3 days prior to treatment. These agents will interfere with the natural inflammatory process that is critical and responsible for your skin rejuvenation.

Avoid IPL/Laser procedures, unprotected sun exposure or sunburn for 2 weeks prior.

No waxing, depilatory creams or electrolysis to area being treated 5-7 days prior.

No shaving the day of the procedure to avoid skin irritation. If there is dense hair present in the treatment area, closely shave the area the day before you arrive to your appointment.

Moles, warts or actinic (solar) keratosis cannot be treated.

If you are prone to cold sores, take antiviral agent for 2 days prior to and day of treatment. Please ask your family doctor.

Avoid blood thinning agents (aspirin, fish oil, Omega-3, Vitamin E) for 1 week prior. May resume day after treatment.

Preparing the skin for this procedure will ensure optimum results. Healthy skin will respond better and results will last longer. Skin cells need nutrients for best function.

DAY OF TREATMENT

Skin is clean without lotion, oil, makeup, powder, perfume or sunscreen. Patient may wash face in office upon arrival.


Inform Nikki of any relevant changes in your medical history and of all medications you are taking.


Notify Nikki of any cosmetic tattoos to areas being treated.


Topical Lidocaine will be applied in office for 20-30min prior to treatment.

Post-Procedure After-Care Instructions:
Immediately after your Micro-Needling procedure, medical grade aloe Vera mask will be applied for 5-10 min and moisturizer.

Do not take any anti-inflammatory medications such as ibuprofen Motrin or Advil for 1 week.

DO NOT ice face or use arnica or bromelain. These agents may interfere with the natural inflammatory process that is critical and responsible for your skin rejuvenation.

Avoid sun tanning and prolonged exposure to direct sunlight for 2 weeks. After 24 hours, always use a full spectrum sun screen SPF30 or above. When exposed to sun, wear a hat and apply sunscreen every 2 hours.

Use Tylenol only as needed for any soreness.

Optional dietary recommendations: Eat fresh pineapple, tart cherry juice (no sugar), salmon (omega-3 fish oil), bone broth for 2 weeks to optimize healing. Avoid dairy, wheat and sugar!

DAY 1-3: A sunburn-like effect is normal. The skin will feel tight, dry, sensitive to touch. Treat skin gently washing with a gentle cleanser, cool water, using hands only and pat dry no earlier than 4 hours after treatment. Redness or sensitivity might well be present and swelling can last 2-4 days depending on how aggressive of a treatment you received. Plan social calendar accordingly!

Avoid strenuous exercises that cause sweating, jacuzzi, sauna or steam baths for 24 hours due to open pores, or up to 48 hours if inflammation exists.

May only use Oxygenetix Make-up post procedure or Mineral makeup after 24 hours.


Sleep on your back with head of bed elevated to minimize swelling or pain as needed.


DAY 2-7: Peeling may start 3-5 days after treatment. You will notice skin dryness and flaking. This is due to an increased turnover of skin cells. Do not pick, scratch or scrub at treated skin! Allow old skin to flake off naturally and keep moisturized AT ALL TIMES with serum ( it can be purchased at my office) and Use very high quality moisturizer (I will give you suggestions) for extra dry skin every 2 hours if needed.


DAY 5-7: You may restart your regular skin care products and Retin-A once your skin is no longer irritated. Many patients have noticed continued skin improvement for months following the last treatment.


For best results, we recommend follow up and repeat treatments in 4-6 weeks and a series of 3-5 treatments depending on your personalized care plan.

"Hi Nikki, I'm happy with the results of my 1st microneedling session. All my small pores vanished. You recommended the right treatment to achieve the perfect result. Thank you!"
- Tana Andrews
"People have been asking me what I have been doing? Even my husband said "I need this treatment....your forehead looks so youthful."
- Sandra L
"The redness went away and my acne has gotten so much smaller. At this rate, I'll be glowing on my wedding day! Thank you so much Nikki!."
- Rachel Nottingham