Microblading is a relatively new, manual method used to create individual hair strokes. This look is accomplished by using a row of very fine needles to deposit pigment into the epidermis. This method is ideal for those looking to enhance or build upon their eyebrows, along with those with minimal to no brows present. This method allows me to create a very natural looking brow with individual, precise hair strokes.
Microblading (Hairstrokes)
Permanent technique that adds hair like strokes, volume and texture to perfect the shape of the brow. It can be done manually using a hand tool with a micro-blade or a digital machine using micro-needles - most artist have a preference on the technique that they practice so ask them why.
Ideal Candidate: Someone with sparse fine brow hair, over tweezed
Goal: wants to add hair/texture back to the brow for a natural appearance (illusion of natural hair strokes)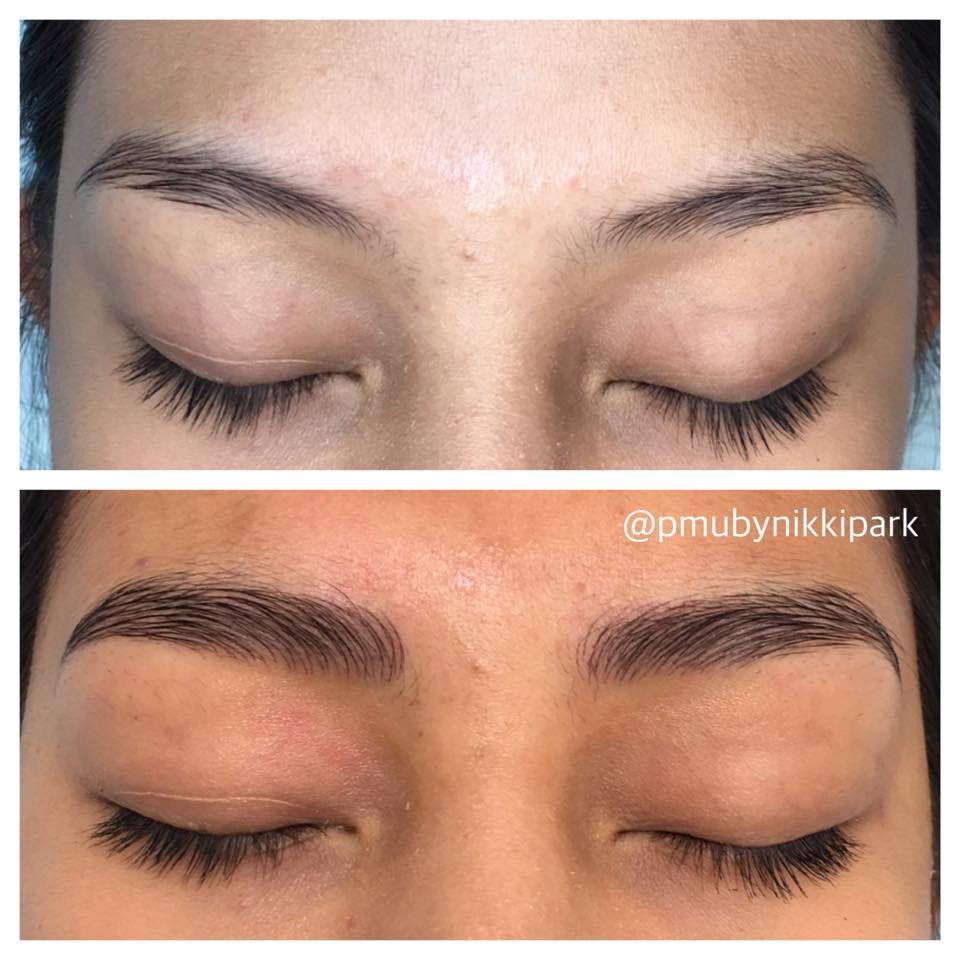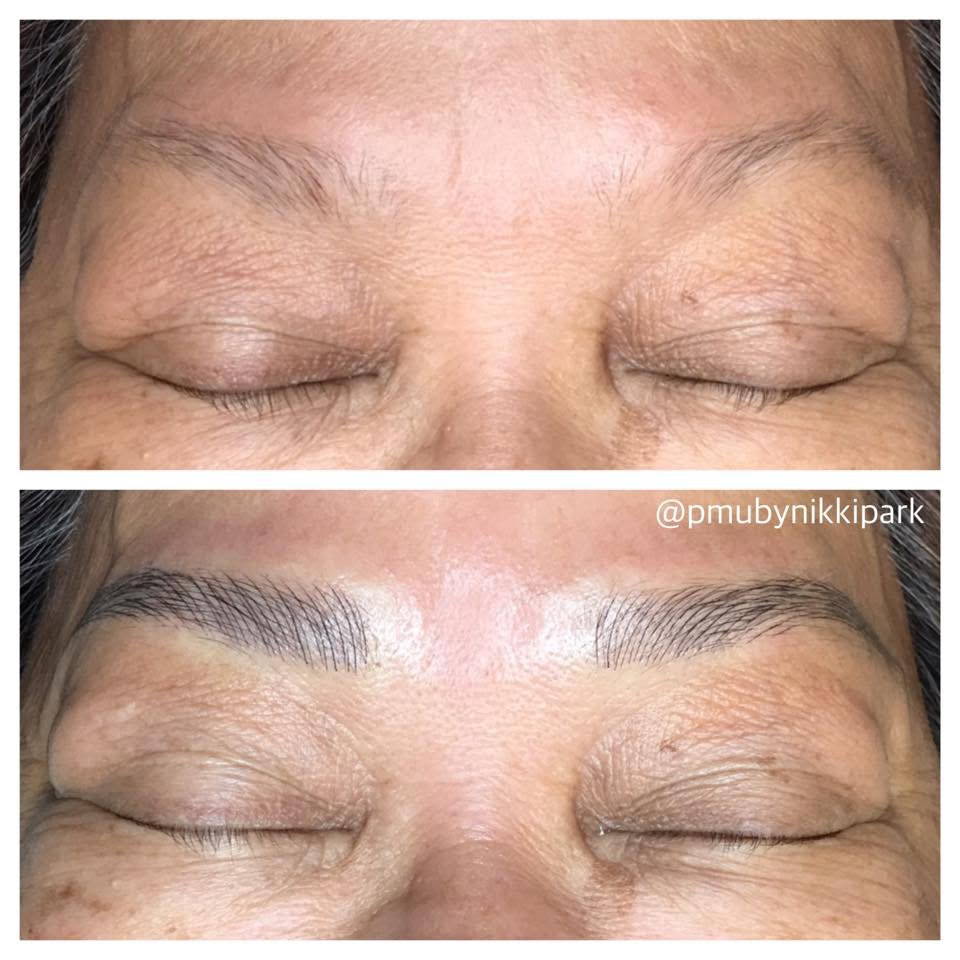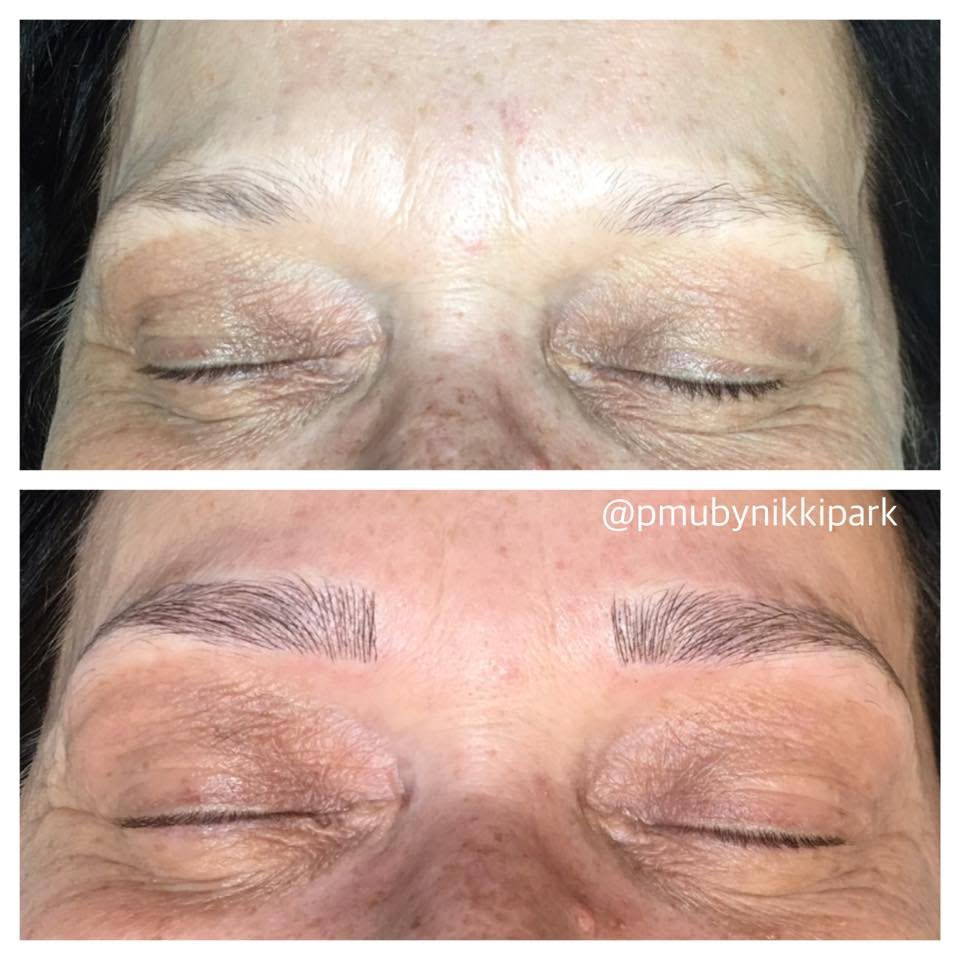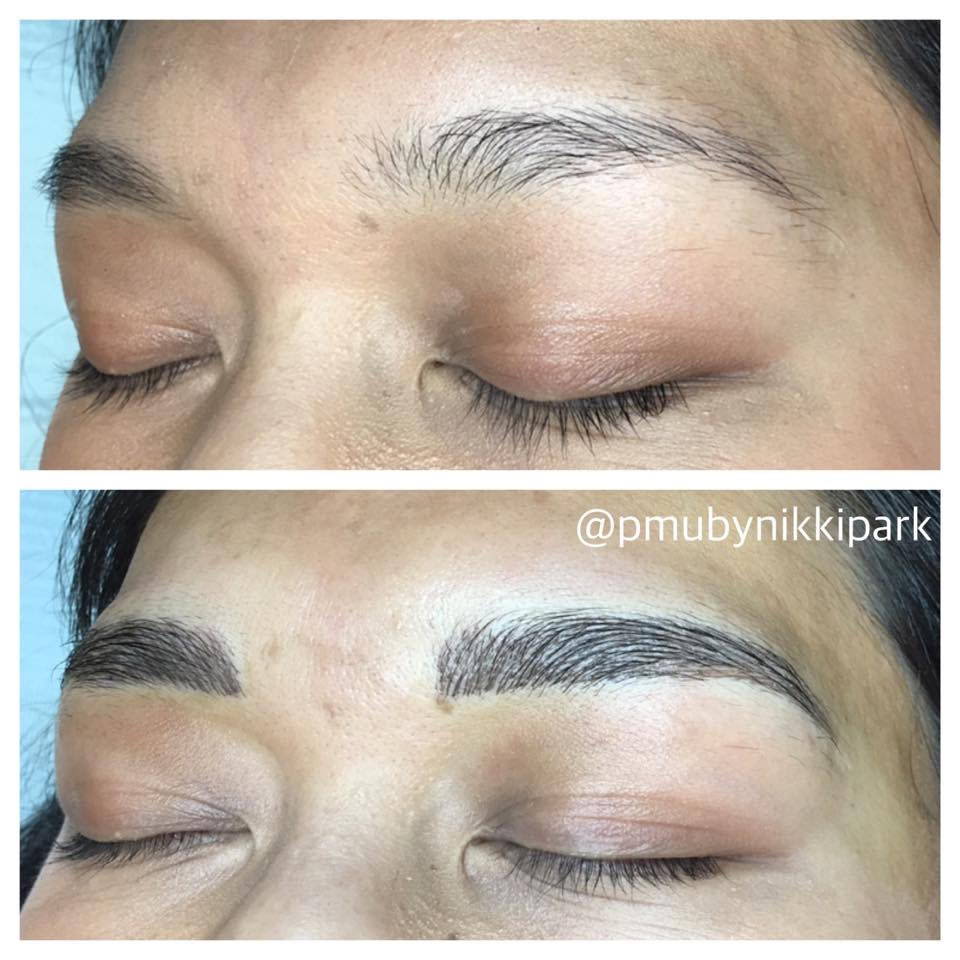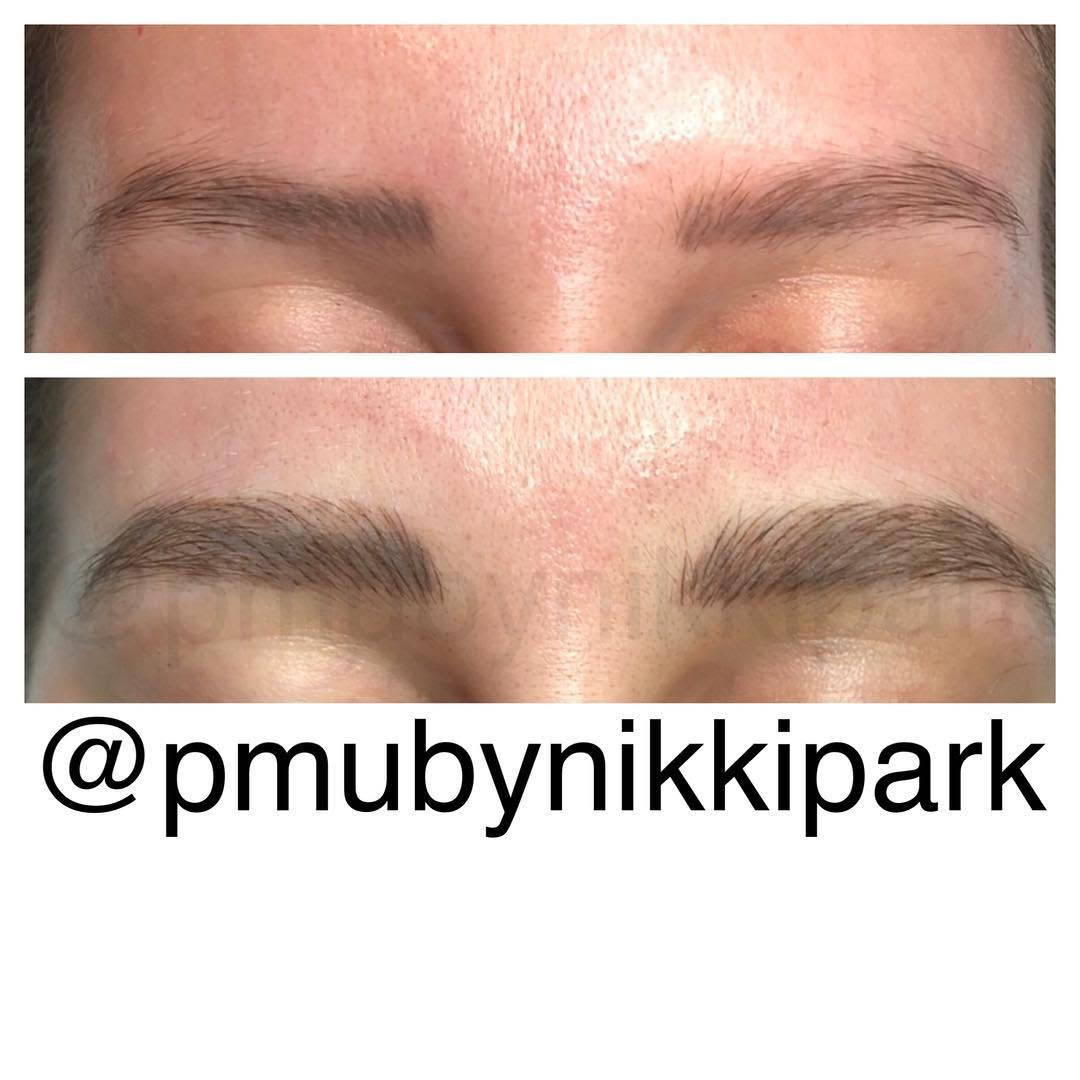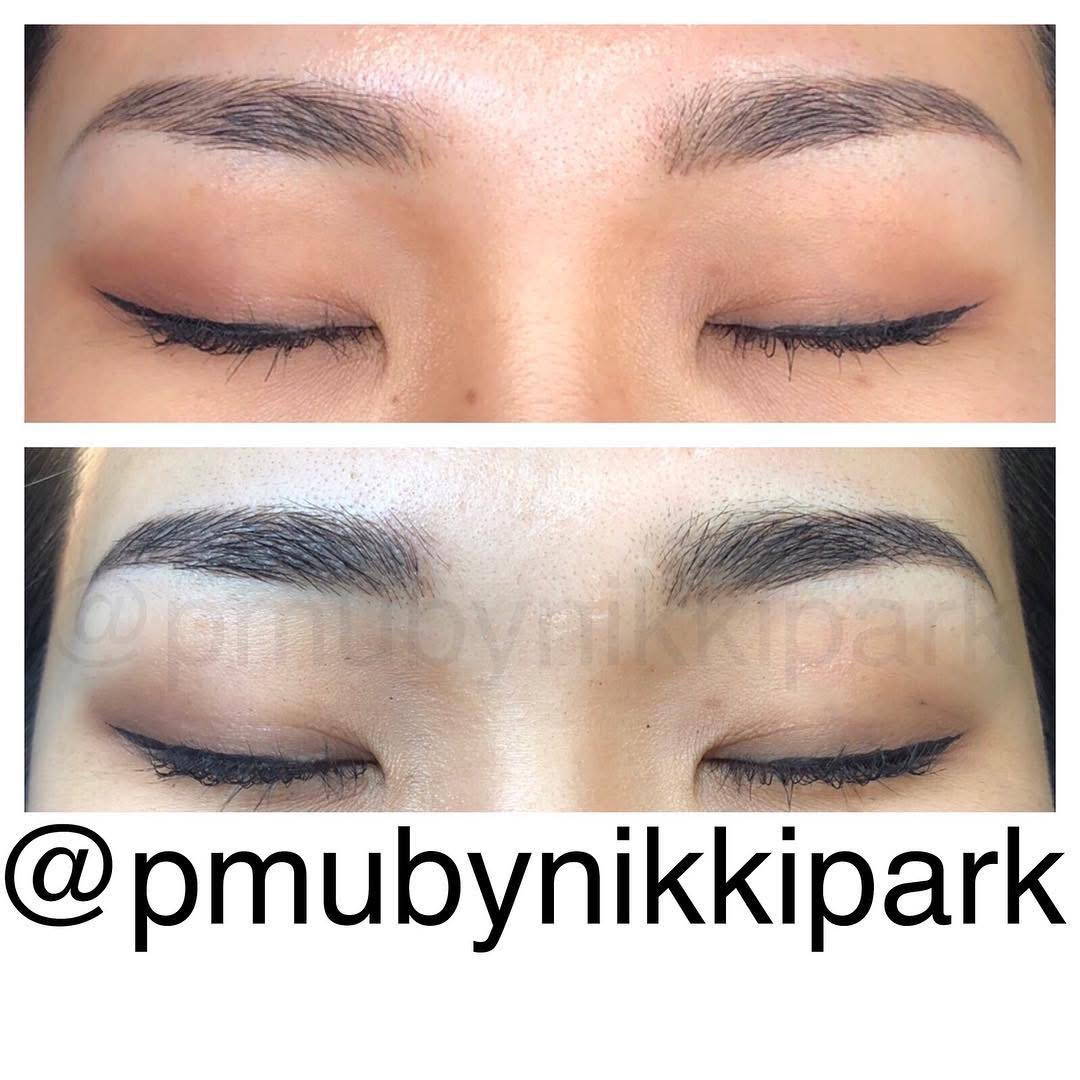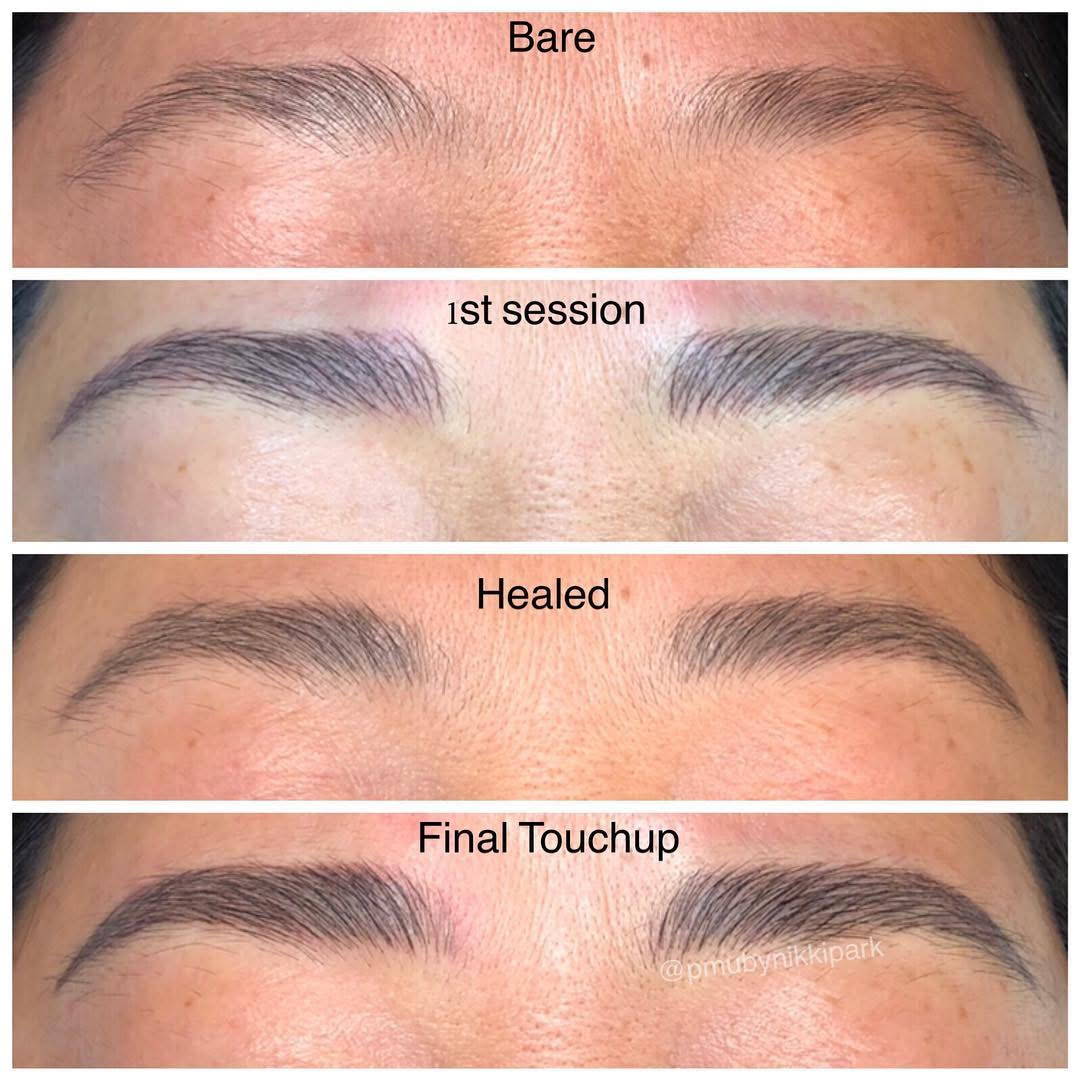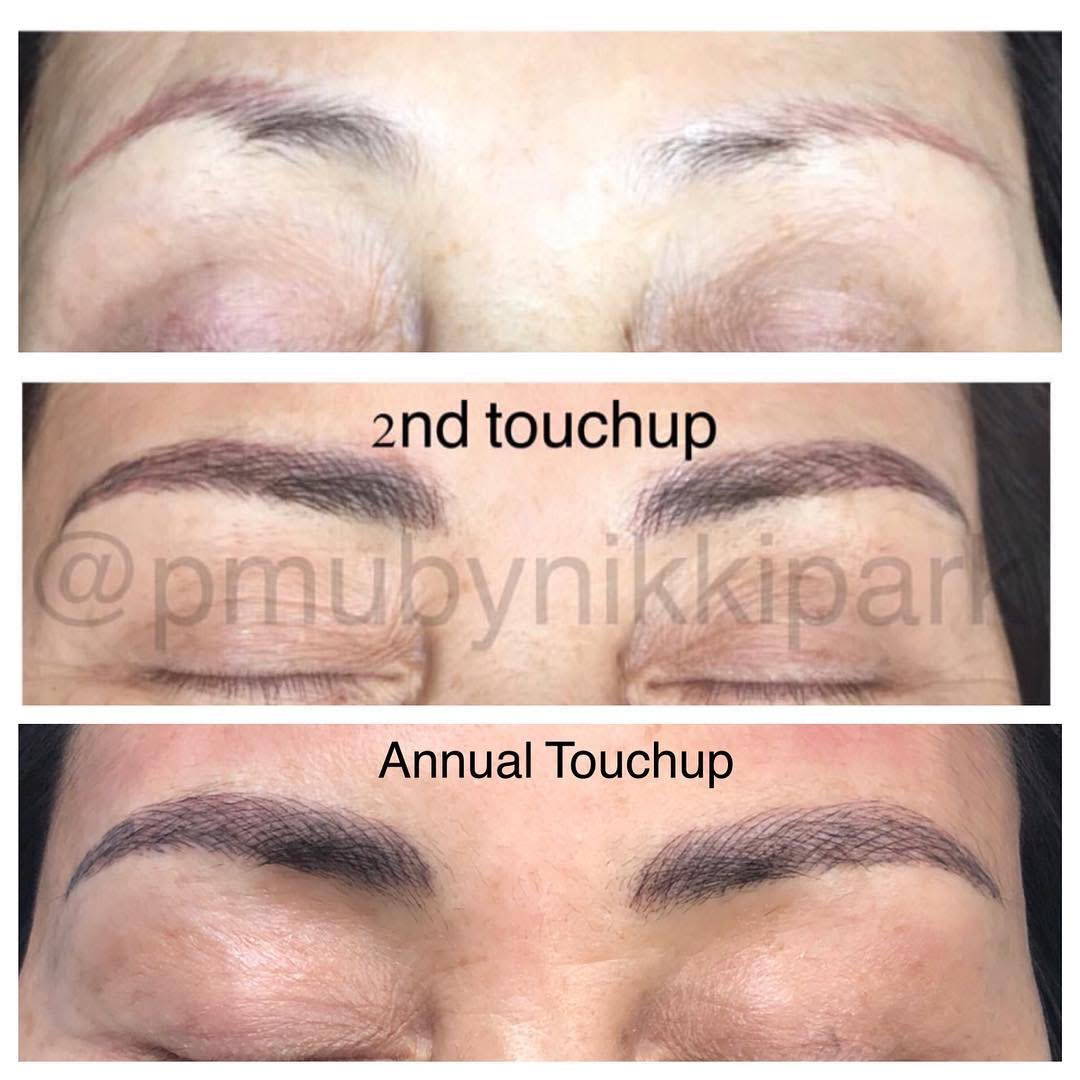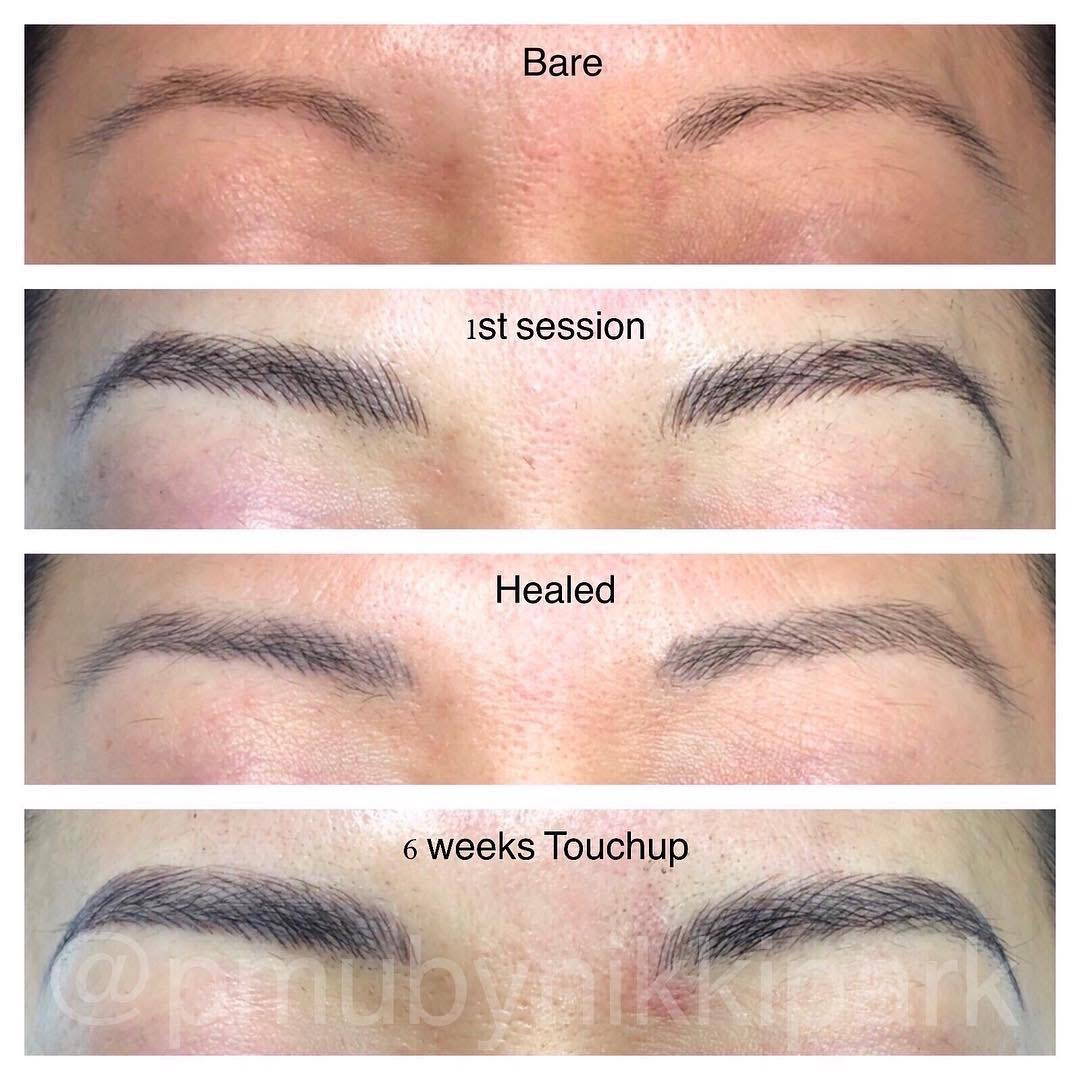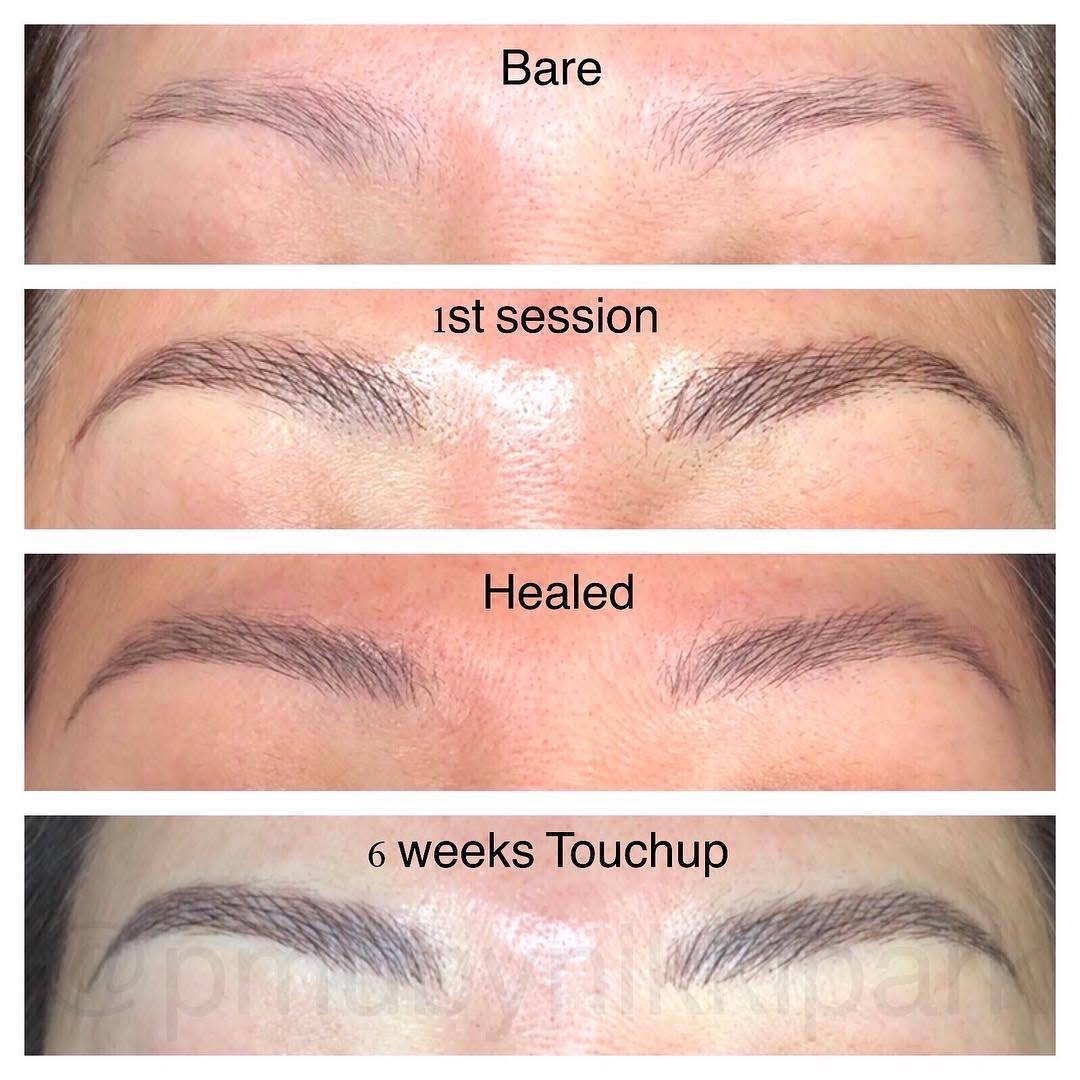 Procedures:
Microblading (3D Eyebrow)$650
Includes a 6 weeks touchup.
Touchup Sessions:
Within 6 months of initial procedure $200
Within 12 months of initial procedure $350
Within 24 months of initial procedure $450
After 2 years of initial procedure full price
6 weeks touchup included
Microblading Contraindications:
Viral Infections/ Disease

Accutane (in the past year)

Psoriasis, Rash or Sunburn on or Around Treated area

An Allergy to Lidocaine, Tetracaine or Epinephrine

Previous Permanent Makeup or tattoos ( Please provide photos of tattooed area without make-up) You can send it to either 604-999-6439 or email at browsbynp@gmail.com
Pre-Procedure Considerations:

Do not tweeze, wax, or dye brows for 2 days prior. No Electrolysis for two weeks prior. These guidelines are prevent surface irritation or under the skin inflammation present on the permanent makeup procedure day.

Botox appointments should be timed either two weeks after the eyebrow tattoo date so the brows are already healed, or else time the eyebrow permanent makeup date 2 months after the Botox to reduce the chance of fresh toxins floating under the skin while healing from the brow tattoo.

NO alcohol or caffeine 48 hours before procedure (Yes, there is caffeine in decaf coffee, tea and chocolate).

Do not work out 24 hours before procedure.

Avoid sun and tanning one week prior to procedure.

Do not take Aspirin, Niacin, Vitamin E or Advil/Ibuprofen 48 hours before procedure.

Avoid Fish Oil, Prenatal Vitamins, Nutritional Shakes (Shakeology, etc), "Hair, Skin, Nail" supplements 48 hours prior to procedure.

Discontinue Retin-A, Chemical and Laser Peels, microdermabrasion, and Alpha Hydroxy Acid (AHA) at least 6 weeks prior (and avoid on eyebrow area after procedure to prevent premature fading).

Botox and filler on the forehead, temple, and eye area should be avoided 1 month prior to procedure for those who do not regularly receive injectables.

Avoid the following herbs and spices 48 hours before procedure: ginger, cinnamon, garlic, black and cayenne pepper.

No brow waxing, tinting, or threading one week prior (the more natural hair growth you have, the better!

Please Note: You will be more sensitive during your menstrual cycle.
What To Expect During Your Appointment
Measure and mark brow shape and colour

20-30 minute numbing process using lidocaine topical

Pigment is applied with a manual tool with chosen pigment colour

Pigment is left to absorb.

Cleaning of the area and apply numbing gel

Repeat steps 4-6 one to two more times

Entire treatment normally takes 120-150 minutes
Post-Procedure After-Care Instructions:
It is possible to experience redness and swelling up to 48 hours after the procedure.

The treated area will appear much darker and bold due to the oxidation process during the healing period.

If the area is kept, a light pigment film (not thick scab) will appear after 4-7 days.

As the area heals it will become dry and itchy.

As the pigment film starts to flake off DO NOT pick, scratch, itch or pull off any of the areas which are peeling

Choosing to pick at flakes and peeling areas will pull out pigment, and result in spots left without any pigment or in some cases scarring.

As the area continues to heal, a softer more natural result will be revealed underneath.

Please note that within the first 6 weeks the amount of pigment that you see can seem very faint. It may seem like the pigment has been lost; please be advised that the skin regenerates the pigment and the healing process can in some cases kids the lines completely. You must allow the full healing time of 6 weeks to see the true colour and saturation.

The treated area is an open wound, and can become infected easily if not taken care of properly.

DO NOT use any other ointments, creams or antibiotics on the area other than the ones that I give to you.

No workouts for 48 hours post procedure.

No saunas, steam rooms, swimming pools, lakes or rivers for at least 2 weeks.

No workouts for 48 hours post procedure • No saunas, steam rooms, swimming pools, lakes or rivers for at least 2 weeks.

Avoid smoke, dust, dirt and debris for the first 7 days.

No sunbathing or tanning for at least 3-4 weeks.

No tinting, chemical peels, dermabrasion, laser or botox for at least 3-4 weeks.

No makeup or cosmetics on treated area for at least 2 weeks.

DO NOT SCRATCH, ITCH, RUB, TOUCH or SLEEP on treated area while healing.
"I went for my eyebrow micro-blading 2 weeks ago. Although I still have 4 more weeks to completely heal and will be going for a "6 week touch-up session" to complete the whole procedure, my eyebrows are almost perfect already! Nikki was very friendly and informative. She spent plenty of time drawing & deciding on the eyebrow shape so I'd be 100% satisfied with the results. I was relaxed and comfortable throughout the procedure. So far the healing process has been great1 I'm so glad I did this. Thank you Nikki! I'll probably try the semi-permanent eyeliner next!"
- Ai Felicia Nakano
"Highly recommend! She was very welcoming, friendly and discussed the procedure and what to expect. I brought in a pic of the type of eyebrow I wanted the end result to look like and she made all the adjustments to suit my specifications. She opened a brand new needle to show me what she was using and discussed the colour that best suits my skin tone. The end result was fantastic and very natural looking. I was able to walk out with no pain whatsoever. Thanks again for my new brows! Love them!"
- Christopher D