Keratin Infusion Lash Lift
This treatment is not just an ordinary lash lifting. The treatment helps lashes grow longer, fuller, and stronger by increasing the volume in the diameter of each lash by 40%. Unlike other lash lift products, The Keratin Infusion Treatment closes and seals the full lash, so there will be no fizziness or odd shaped lashes and provides lasting quality results. This treatment includes lash tinting. The treatment takes about 1.5 hrs and the lift lasts up to 6-8 weeks.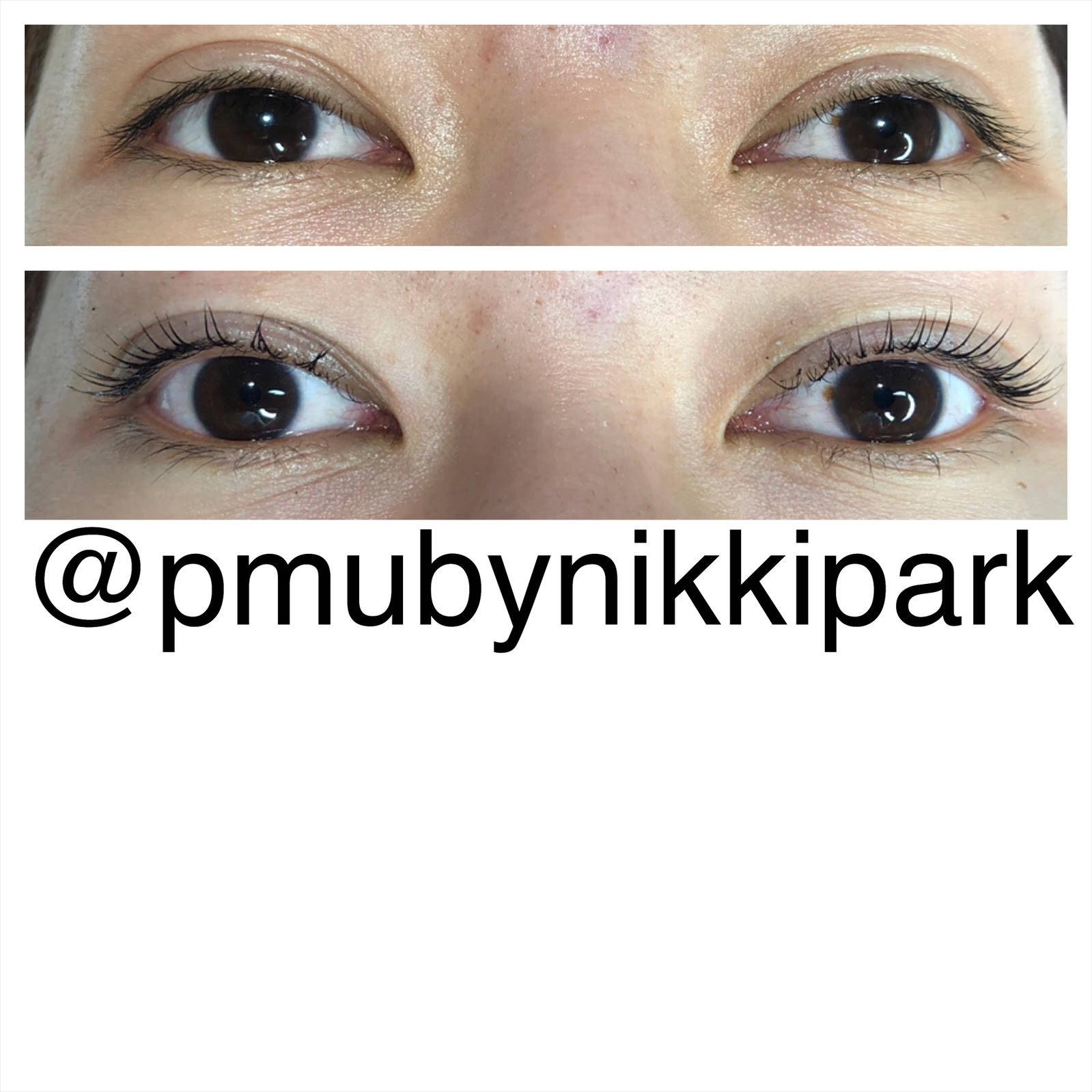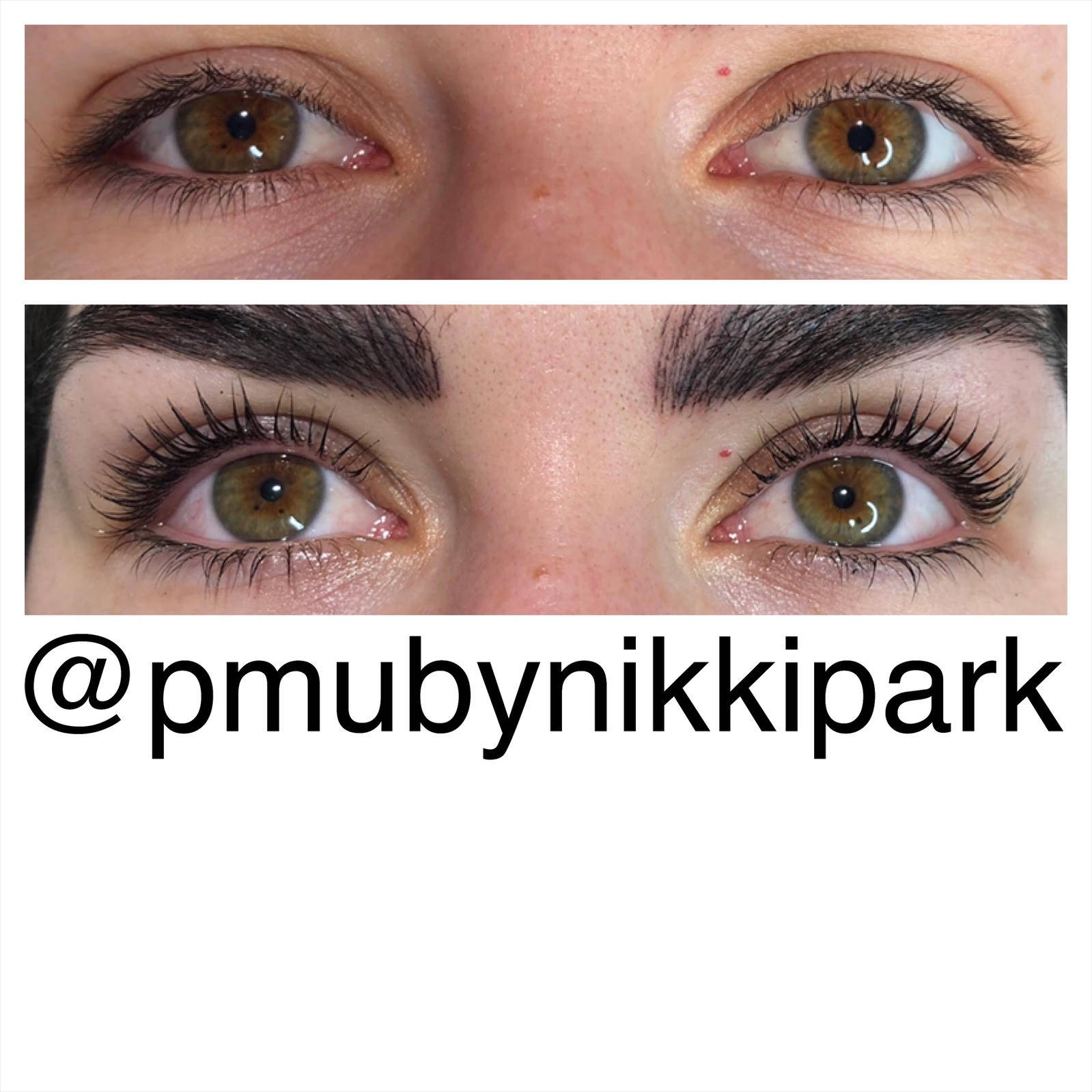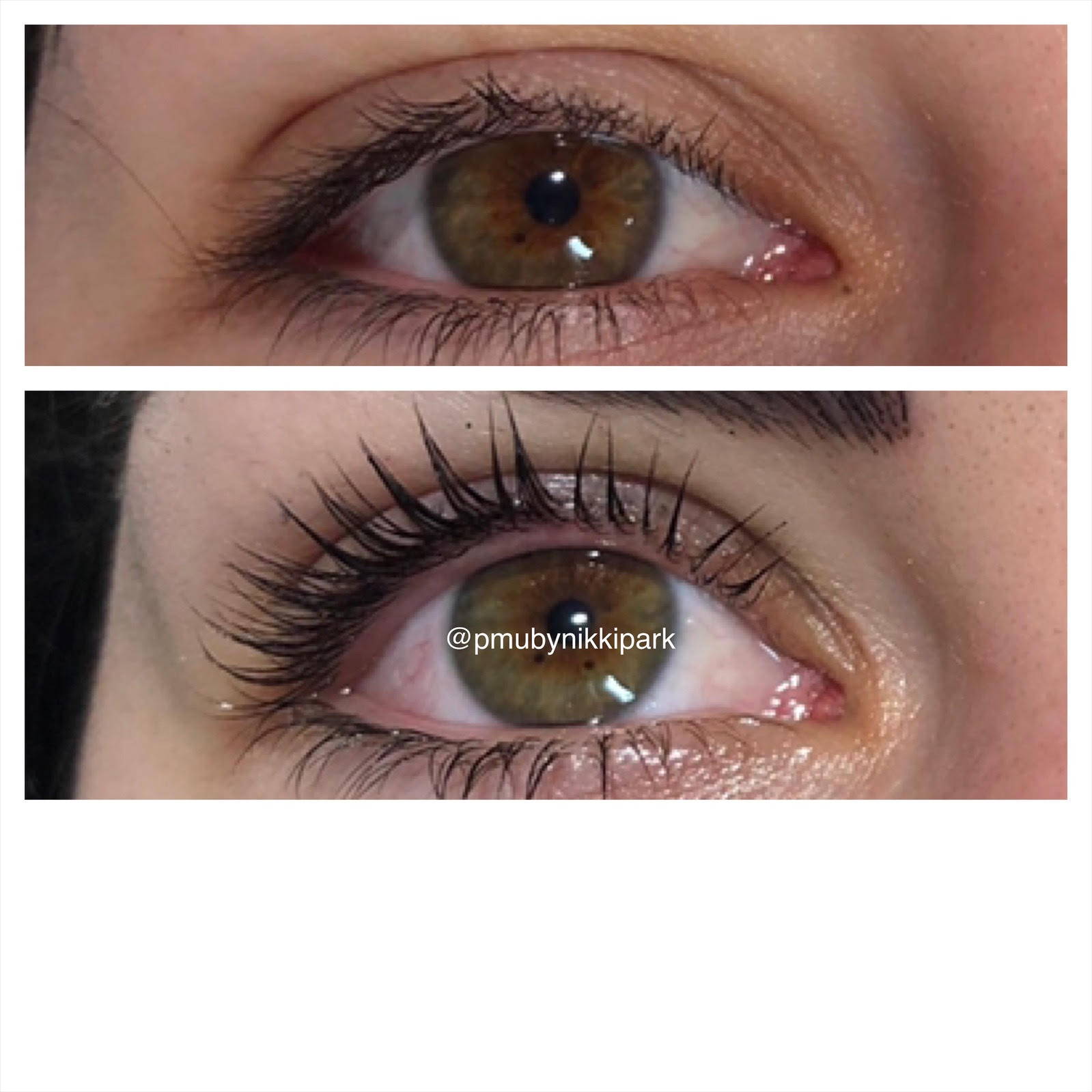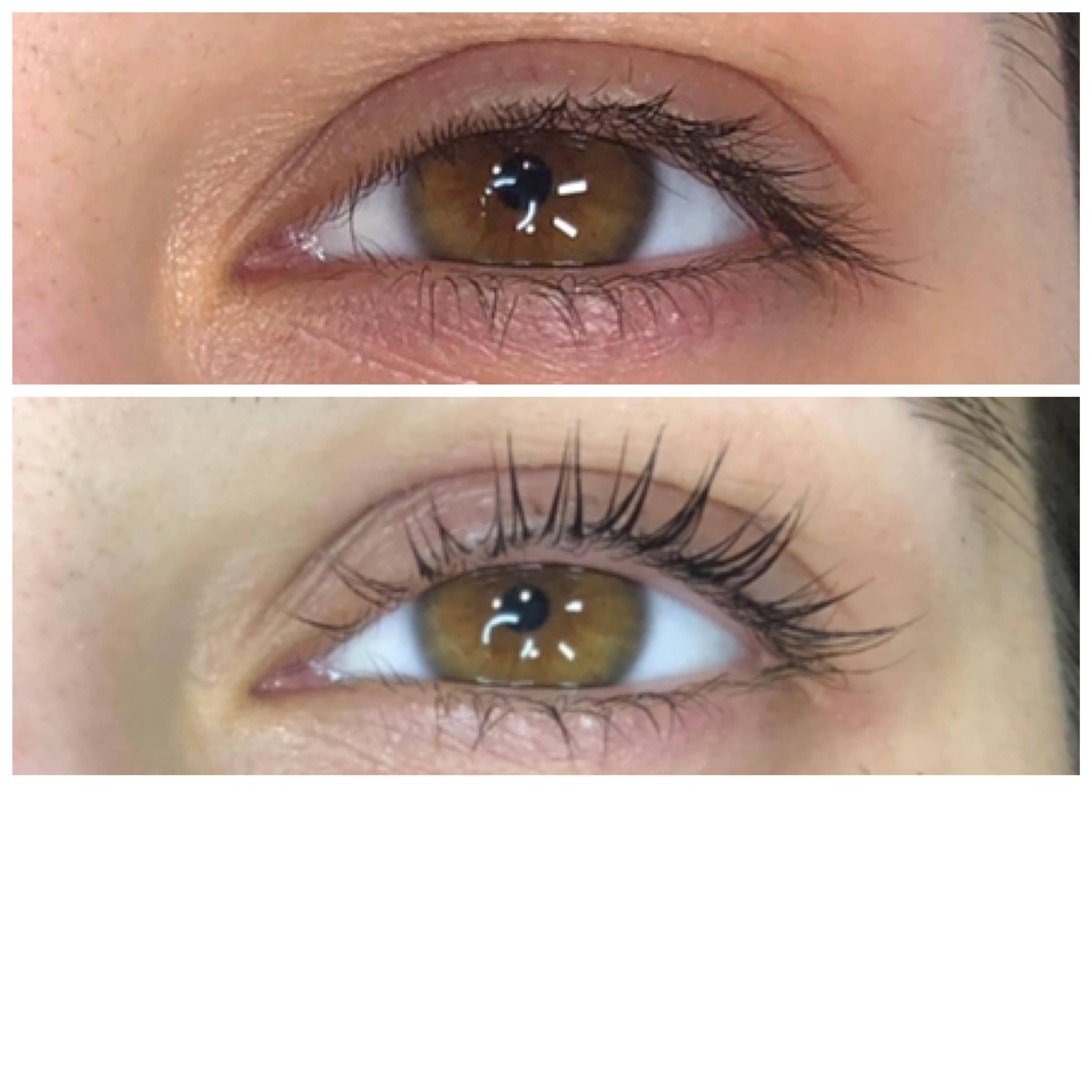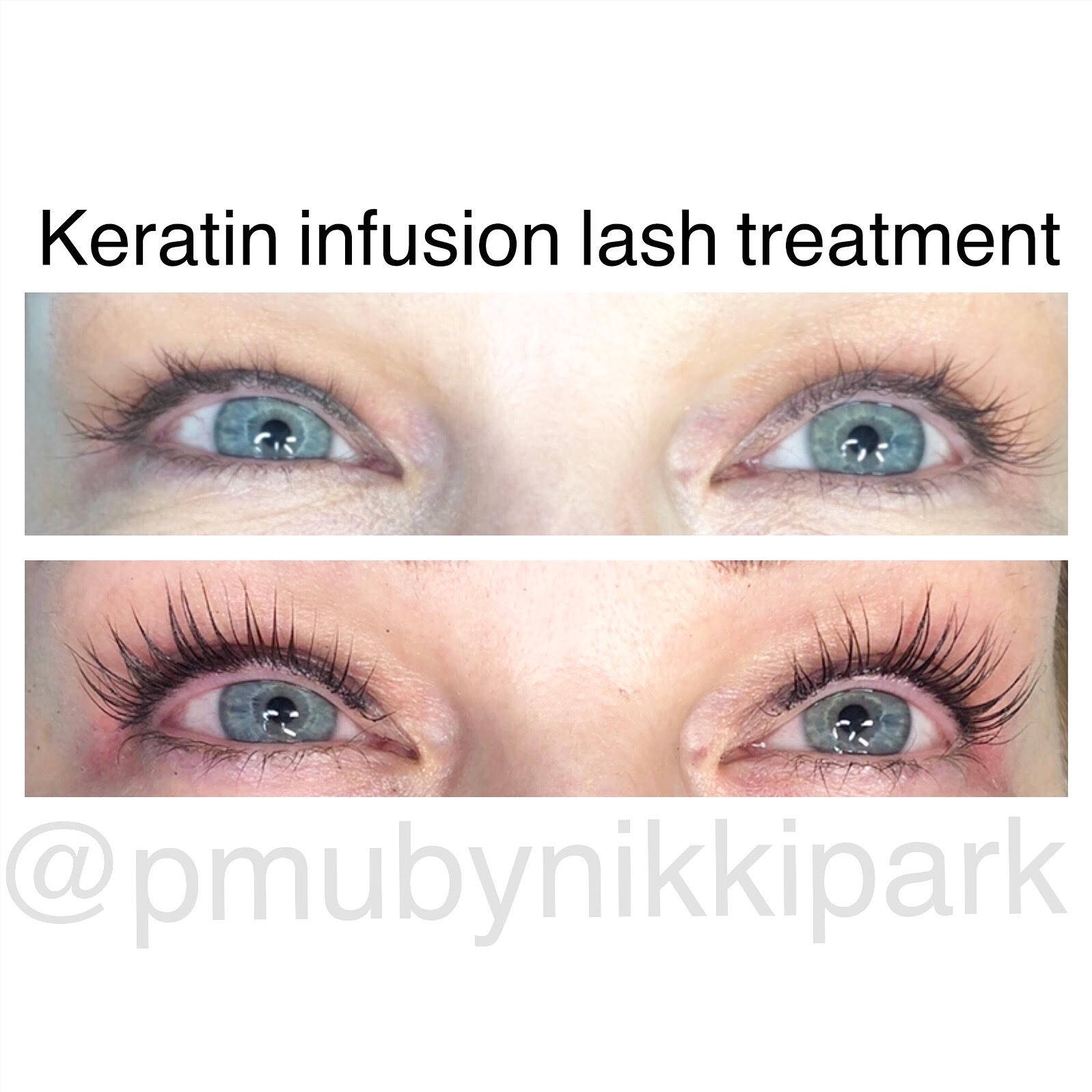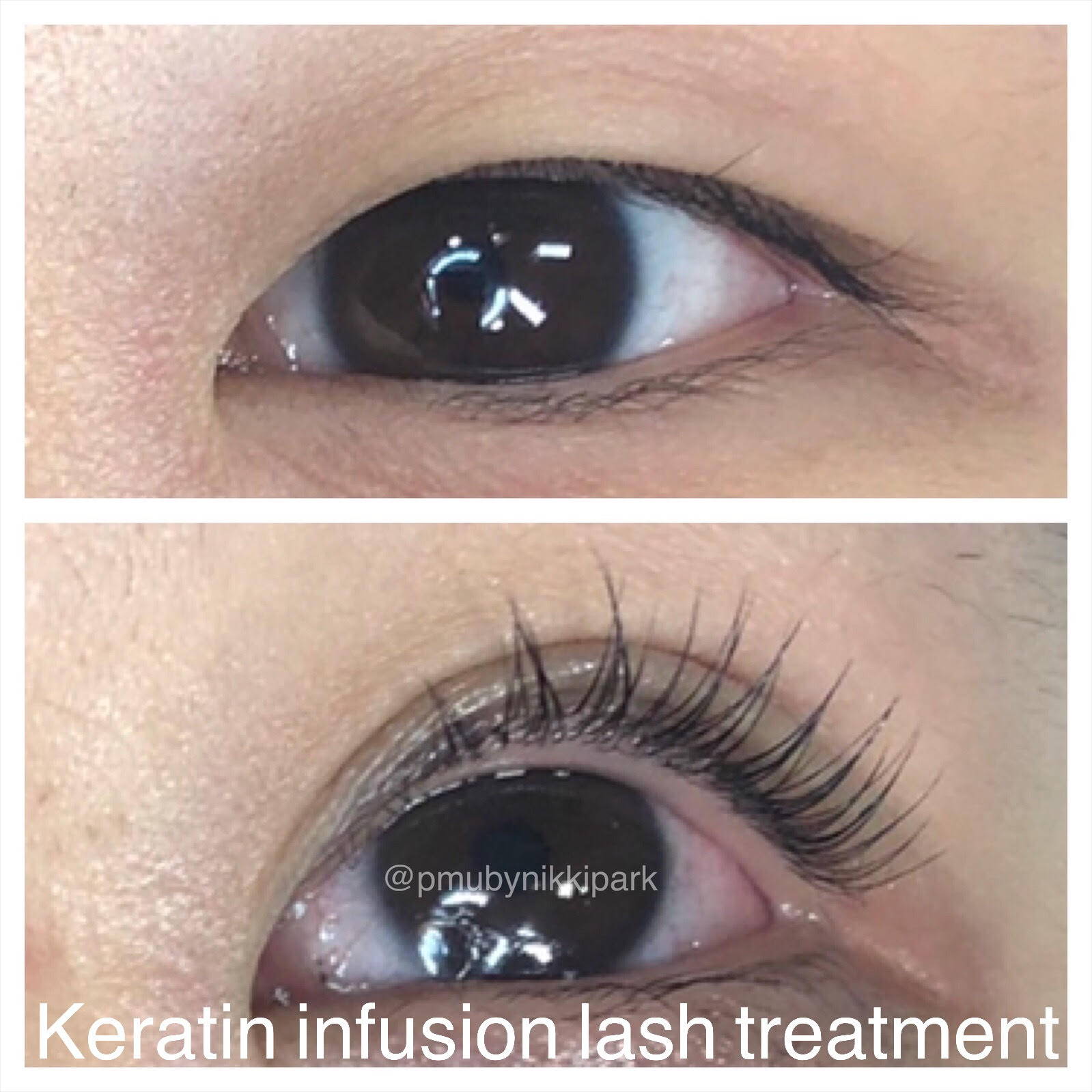 Procedures and Pricing:
Lash Lift + Tint $130
Pre-Procedure Considerations:
Please arrive to your appointment completely free of eye makeup!

You must stop usage of waterproof mascara at least 2 days prior to your lift.

If you wear contacts, they must be removed.

The eyelash lift will begin to drop gradually (one by one) after about two months.

The entire lashes will take about another 2 months to return to their natural look.

You can repeat the procedure after 2-3 months and not have to wait until the entire lashes return to their natural look.
Why can't I wear waterproof mascara?
Harsh chemicals are used in waterproof formulas in order to make them, well.... waterproof. This chemical composition is extremely drying to your lashes. Not to mention all the effort and extra tugging and pulling on the lashes to remove the mascara. To be honest, most people are not great at thoroughly removing the mascara. If that's the case, now you're running around with this super drying film of chemicals on your lashes 24 hours a day. This results in weakened lashes that are prone to breakage, and over shedding.
Why do I have to stop wearing waterproof mascara 2 days before?Pretty much for all the reasons I just stated above. If you are a regular waterproof mascara wearer, then you are already walking in my door with dehydrated and weakened lashes, which will result in a poor Lift and possible further damage.
Will this damage my eyelashes?
No, if you follow all the advice on Pre prep and Post care. The lifting solutions are only applied to the new growth area of the lashes, down towards the base and up a bit. Never to the ends of the lashes.
I use Latisse®. Can I get this treatment?
Yes. Some of the most dramatic results I've achieved have been from those using Latisse® because their lashes are already so long.
I have downward-pointing lashes, will this be a good treatment for me?
Anyone with these types of pesky lashes will love the lash lift! Post treatment, your lashes will all be evenly dispersed and lifted.
How long does the effect last?
Depending on the length and quality of your natural lashes, the lift can last for 6 to 8 weeks.
I have very very short lashes. Am I able to still do this procedure?
Most of the time, yes. Though it can be challenging if the lashes aren't even long enough to bring up and back on to the shield. But I say, give it a shot once and see how you do!
I have glaucoma, can I have this procedure?
Yes. If ever in doubt, always consult with your physician.
I've recently had blepharoplasty surgery, can I have this procedure?
You need to wait at least 1 year from your surgery. It has been my experience with clients who have had this surgery that there is an increased sensitivity in the eye area for quite a while. You need to give yourself that time to heal first. After that, you can consult with your physician to be sure.
I've recently had Lasik surgery, can I have this procedure?
Yes, but you need to wait at least 6 months. As always, when in doubt, please consult with your physician.
Who is this procedure NOT good for?
Chronic dry eye, conjunctivitis, damaged lashes or lashes with gaps (this treatment may make the gaps more noticeable), active eye infections of any kind, trichotillomania (habitual pulling out of lashes), recent chemo treatments (you will need to wait at least a year from your last treatment. When in doubt, always consult with your physician.)
Post-Procedure After-Care Instructions:
Pretty simple: Don't get your lashes wet or apply anything at all to them for 48 hours. Steer clear of waterproof mascara the entire life of your Lift. Brush out the lashes daily.

Avoid heat treatments for 24 hours.

Avoid sunbathing for 24 hours, as this fades the tint.

Avoid putting your contact lenses back in for the rest of the day. Although I do make sure every trace of all the treatment solution is removed, it is possible that residues may remain.

Do not apply make-up or receive any other eye treatments for at least 48 hours after your treatment.